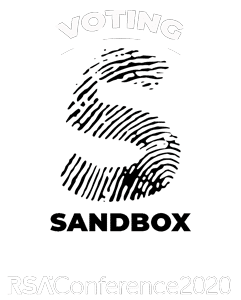 This year, Nordic Innovation Labs will be attending RSA Conference 2020 in San Francisco on February 24-28. There, we will be hosting the Voting Sandbox, from the founders of DEF CON Voting Machine Hacking Village, for the first time, where we will walk you through a hands-on experience identifying vulnerabilities in election equipment that could impact U.S. election security.
Voting machines relevant to the state of California will be available for hands-on exploration, education and hacking attempts. Receive tools and past security reports as you hunt for new vulnerabilities or explore old ones, then watch a demo of a voting machine hack.
Other events at the Voting Sandbox include:
● "Why Is Securing Elections the Hardest Problem in IT Security?" – a panel of top experts from across industry and academia will discuss the challenges facing U.S. election security today. – SBX1-W7
Moderator: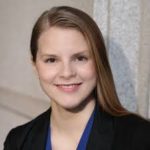 Mary Hanley is Associate Director of the University of Chicago Harris Cyber Policy Initiative (CPI), where she manages operations, institutional development, partnership-building and research initiatives. Prior to joining CPI in 2018, she worked as a Consultant with a strategic advisory firm with a special focus on national security. Hanley is an organizer of the DEF CON Voting Machine Hacking Village and co-author of the 2019 DEF CON Voting Village report. She holds an MPP from the University of Chicago Harris School of Public Policy and an AB from the University of Chicago.
Panel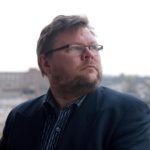 Harri Hursti is Founding Partner for Nordic Innovation Labs. He is considered one of the world's foremost experts on electronic voting security. He has conducted and co-authored studies on election systems vulnerabilities at the request of legislators and policy makers in five countries including the United States. He successfully demonstrated how Diebold Election Systems' voting machines could be hacked in 2005, ultimately altering final voting results. Demonstrations of these attacks were filmed for an HBO documentary called Hacking Democracy which was nominated for an Emmy award for outstanding investigative journalism.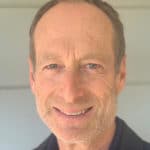 Philip B. Stark is Professor of Statistics and Associate Dean of Mathematical and Physical Sciences at the University of California, Berkeley. He studies inference and uncertainty quantification in physical, biological and social sciences. Methods he developed for auditing elections ("risk-limiting audits") are in law in six states, and in pending US federal legislation. He developed parts of the Øersted geomagnetic satellite data pipeline and the Global Oscillations Network Group helioseismic data pipeline. He has been an expert witness in civil and criminal cases involving elections, discrimination, equal protection, First Amendment, food safety, jury selection, legislation, MBS, patents, public utilities, truth in advertising, vaccines and whistleblower claims.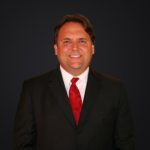 Dan Webber is Managing Partner for Nordic Innovation Labs and has served as Chief Information Officer, Security Officer, Technology Officer and Executive Advisor for 23 years in healthcare, retail, financial services, biotech, manufacturing, technology and hospitality companies. He advises companies that provide artificial intelligence/machine learning, cybersecurity, innovation, design, analytics, advanced computing, wireless mesh technology and digital services to large private and public enterprises around the world. He designed and program managed the implementation of system infrastructures for over 5,000 locations worldwide. He created and audited Security Operation Centers and built high performance technology teams worldwide. He is a DEFCON 27 Voting Village Organizer, CPA and CGMA.
A hands-on area with tools and literature provided to allow guests to explore and understand the vulnerabilities of our selected voting machines. (Do we have printouts of the Voting Village Reports?)
Demonstrations of real-life hacks of voting machines through a USB device, to illustrate the potential vulnerabilities these devices could face in the wild.
Demonstrations of synthetic attacks of ransomware and malware.
A Cyber Range Exercise demonstration which will show a simulated election environment.
The Voting Sandbox is brought to you in partnership with our amazing sponsors.